In the HVAC service industry - we mechanics must often use a widow maker. It's not advisable to use one, but sometimes there is no other choice so far as reducing 240 volt current to 120 volt current for the use of power tools.
A Question Answered As Best As I could.
I would imagine that you, the reader, have noticed that these hubs of mine come in two specific varieties. These varieties are simple, and I'll list them for you straight away: 1.
HVAC
, and 2.
NOT
HVAC.
You, my gentle reader-are very astute.
I even had one most beautiful reader state that she'd "prolly skip the hvac blogs, I have breasts." Yes, I'm tackling a few different topics with the hubs-but I was most pleased recently to have had a hub
requested
of me, and this request involved HVAC.
Now that time has passed, the question as to just what is a widow maker seems almost as ridiculous as the Ayn Rand question, "who is John Galt?"
It seems that a widow maker is many different things, and to many different people, and professions. For me, however, a widow maker is only one thing. Read on.
In HVAC - A Widowmaker Is Essentially A Voltage Reducing Adaptor.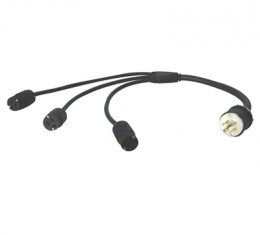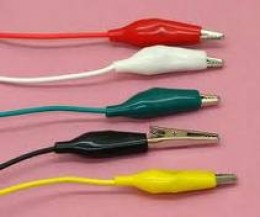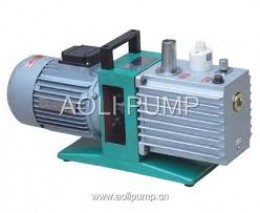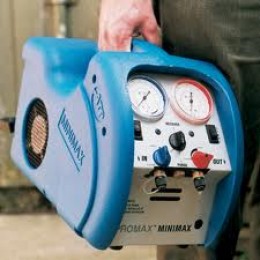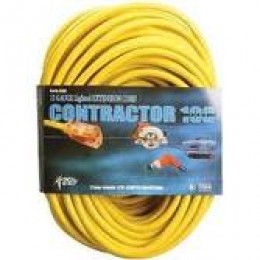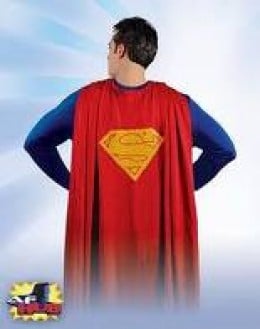 I remember that I referenced a "widow maker" while discussing either hooking up a vacuum pump, or a recovery machine. Doesn't matter-a widow maker can be used for either. Let me be clear though-I do not advise using a widow maker.
I DO NOT ADVISE EVER USING A WIDOW MAKER!
Now I suppose that I should get along with the business at hand-answering the question, "what is a widow maker?"
Plainly put, a widow maker is an electrical adapter used to reduce 230 volt electricity to 115 volt supply electricity.
Why use a widow maker? ANSWER: Sometimes there is no other choice.
Scenario: A commercial warehouse three stories high has a package unit on it's roof which keeps the ladies working in the office cool-but it's not working. An esteemed HVAC company has been dispatched to the rescue and finds that a leak is in the system. They fix the leak, and now, per common sense, need to pull a vacuum on the system so that they can charge it, and keep the ladies cool, and wear the superman cape of HVAC honor in front of the lovely women working below. The problem is that the HVAC superhero's vacuum pump, like all vacuum pumps that I've ever seen-runs on 115 volts a/c current.
There is no 115 volt outlet on top of this warehouse, and nobody has enough extension cord to reach the unit from the nearest socket three stories below.
SOMEBODY IS GOING TO HAVE TO USE A WIDOW MAKER!
Now, I've done the very best that I could with the pictures here-bare with me as I explain them to the best of my ability. If you'll look at the top picture you'll see an electrical connection on one end of the thing-and then three legs of. . . . .what?
Well, this is the closest thing I could find-and it's very close to being a picture of a widow maker. If you'll look at the second picture you'll see what are commonly referred to as "alligator clips," a type of electrical connector used in troubleshooting electrical circuits.
For our top picture to be a perfect example of a widow maker it should have alligator clip connectors on each of the three legs at the bottom of the widow maker. As best as I can tell-our picture up top has a MALE end of an electrical cord-a widow maker would have the FEMALE end of an electrical cord on it.
You know. . . .the end you'd plug power tools into.
Now that I've tried to create the perfect picture of what a widow maker is for you-let me tell you how it works.. Our ideal widow maker's three legs are color coded. One leg is black, one is white, and one is green.
The black leg-you are going to use your alligator clip to hook, or clip directly to a 115 volt leg of current. Be very careful-this is dangerous, and painful when not done safely. The white leg-you should clip this alligator clip connector to something that is NOT hot-just any grounded piece of metal will do. The green leg-you hook this alligator clip to a ground wire.
If you've done this correctly-then you now have a 115 volt a/c current receptacle to run the power tool of choice from. You'll want to be exceedingly careful with the cord so that you don't jerk anything loose.
As I've hopefully made plain and simple to you-A WIDOW MAKER IS A DANGEROUS TOOL. NEVER USE A WIDOW MAKER UNLESS YOU ABSOLUTELY HAVE TO.
If I can be of further service in regards to answering any questions at all please let me know.

THANK YOU!