I want to tell you very briefly about my short lived and awful association with T Mobile, one of the corporations that have left the most bitter of tastes in my mouth of all of them I've ever done business with.
I would never do business with T Mobile again, and I do mean under any circumstances imaginable. I literally yearn to hear of the corporation's demise. I want for no one anywhere in the world to do business with T Mobile ever again, and if I had my way, everyone currently doing business with T Mobile would default, cancel, or just stop paying them.
I signed up with T Mobile for the most pathetic of reasons - ignorance. I'm not certain that other cell phone service providers are any better, but I signed up with T Mobile for not having known any better, for not having checked with anyone else, and because I wanted and needed a cell phone right away. I had a job, I was mobile again, and I needed a cell phone, and that was it.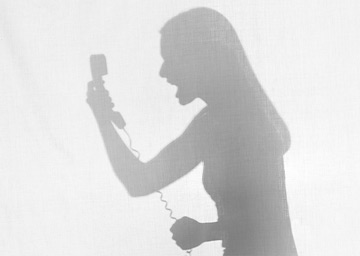 T Mobile never once fulfilled their contract - NEVER ONCE. I had a contract with them for unlimited text messages, and every single last month despite repeated contacts with the hideous corporation did the ever send me a bill that didn't include over charges for excessive text messages. My contract was for LIMITLESS text messages, but the only thing I can figure is that the entire staff is either incompetent, illiterate, or ....totally disregards their contracts in order to threaten the fools that do business with them. It is my feeling, my gut feelings that the staff was instructed to disregard contracts in favour of threats - they probably figured that persons such as myself were more worried about their credit, and would just pay whatever the bill said regardless of the contract signed.
Not going to happen! I signed a contract for unlimited text messages, but the vultures, the jackals, the carrion crows at T Mobile expected me to pay them for fees that should have never been sent in a bill.
FUCK YOU T MOBILE - I HOPE YOUR CORPORATION GOES BANKRUPT AS IT DESERVES AND THAT YOUR VULTURE CAPITALIST STAFF ALL WIND UP HOMELESS, AS THEY DESERVE!
Then came the harassment. - on top of them never once honouring their written contract, they then harassed not only me, but my entire family with threatening phone calls. They'd call both day and night - asking me to pay them for their illegal behaviour, and their dishonouring of a contract. FUCK YOU T MOBILE!
I can't wait for them to come at me online. I'll spread this farther and wider than ever before. T Mobile is the worst cell phone service provider in the USA, and nobody sane should use them.
http://www.huffingtonpost.com/2012/04/24/debt-collectors-facebook_n_1448792.html?ref=fb&src=sp&comm_ref=false#sb=370975,b=facebook
FUCK YOU T MOBILE! YOU ILLITERATE PIECES OF FILTH!