So the 2016 season was a disappointment. Well, Zack still had a terrific won to loss ratio, and he's still a very young pitcher, he's in his prime. Zack makes it simple for everyone, he plays baseball to compete against the best there is.
He's struck out over 200 batters in a season five different times, and his arm is still quite fresh. For a man who's had many struggles and came back from them, it's not for me to bet against him. He's experienced that too.
It's early in the 2017 season. Too early to make predictions. If you are like me and love to root for an underdog, then lets root for Zack Greinke together.
Zack Greinke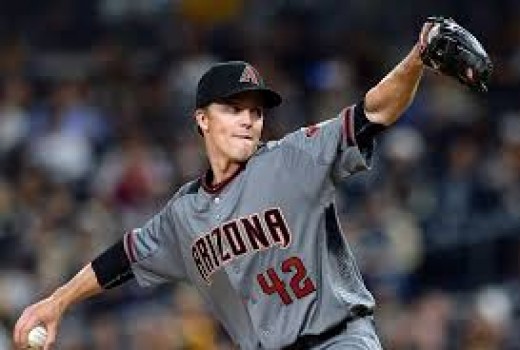 Zack Greinke makes baseball look easy
Zack Greinke makes Major League Baseball look easy at times. This is very very deceptive, as playing Major League Baseball has never been even a little bit easy for Zack Greinke. Oh the sport itself is something Zack seems to be born to thrive at playing, and he does thrive at playing it, things are just not always as they seem to be.
From the beginning big things were expected of Zack. I guess I should state where this beginning is though. Zack Greinke was such a prodigious short stop in high school baseball, it is a wonder he ever wound up on a pitcher's mound. Besides being an awesome defensive glove man, Zack Greinke hit for a batting average of around .700.
Major league scouts looked at Zack, and what they saw first and foremost was not his glove or his bat, but his arm. You have to have a great arm to be a shortstop, even in high school. While Zack could have likely made it to Major League Baseball with his glove and his bat, it is his throwing arm we'll be remembering him for.
Zack Greinke, no slouch with a bat in hand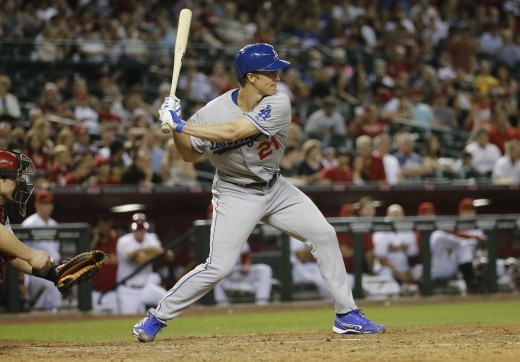 Zack Greinke is a gold glove fielder too
As it is, with Zack Greinke in the National League throwing from the pitching mound, you still get to see Zack's glove work, and you still get to see Zack attack some pitches. He sometimes launches one over the outfield wall. Very often, from that pitching mound, Zack dives like the pure athlete he is and somehow grabs a ball from a line drive, or a vicious grounder. He plays defense on the pitching mound like the shortstop he was in high school. How badass is that? You've got an extra gold glove level fielder when Greinke is on the mound. He might be a better batter than your team's typical pinch hitter. Zack Greinke brings a lot of intangibles to his team's table.
Greinke isn't just a Cy Young winner. The Cy Young is the most coveted trophy for any pitcher in Major League Baseball. There are plenty of other awards though, and each year a pitcher is also given a Gold Glove in each league. Winning a Gold Glove for being the best fielding pitcher of the league is probably just an afterthought for most pitchers, if the idea even crossed one's mind at all, it is a surprise. Greinke isn't an average pitcher though, and the thoughts that ramble across his mind are likely not the thoughts that pass through most other men's. He's won Gold Glove awards, and he'll likely win more of them too.
Zack Greinke - putting his all into every pitch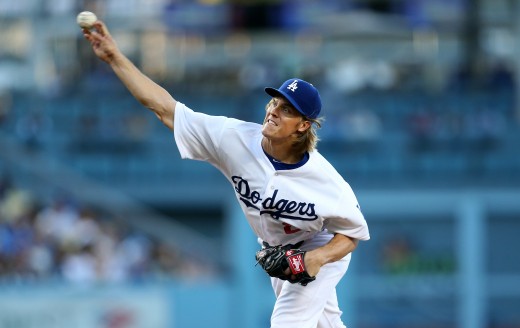 Zack Greinke - power pitcher with finesse
When Big League scouts go somewhere to look at a player they are looking at their skill set, sure, but they are looking hard at the player's body. You can tell from the photos that Zack isn't exactly the most large and intimidating physical specimen on the diamond. Sometimes size is over rated.
How big is he? Is he still growing? How large a man do we think he will be when he has reached his full size? Let's take him for an X-ray and see if his bones are done growing.
So Zack Greinke is six foot two inches, and supposedly weighs one hundred and ninety five pounds. In Major League Baseball, you will do well to take the weight given out for a player with several grains of salt. True story - Nolan Ryan was about the size of Zack Greinke when he was young, and Nolan was throwing over one hundred miles per hour all evening long the nights he took the mound.
Like many another veteran pitcher, Greinke came up to the big leagues throwing big time fastballs. It was 95 miles per hour and more every time he tossed the heat towards the plate. Sometimes that fastest fastball business is wasted energy, you see it every time a batter fouls off a few in a row. Would it not be better to induce the batter into hitting a grounder to your team's amazing shortstop?
I'm just like every other baseball fanatic, I love to see that strikeout, and I adore a pitcher who records ten or more strikeouts in a start regularly. Zack Greinke used to do that, and he still does that, but to survive in Major League Baseball you better have alternate strategies, and Greinke can win the game with more than just mid 90s fastball heat.
Greinke delivers a pitch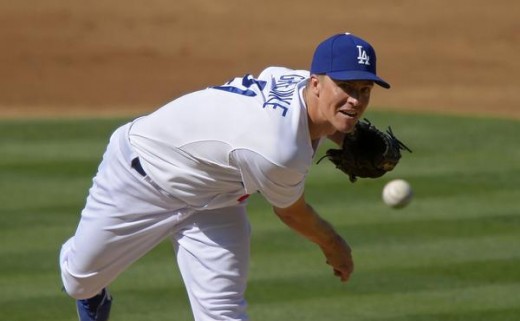 Zack Greinke's stuff, his assortment of pitches and pitching style.
So what kind of stuff is Zack throwing to hitters? He's got that fastball, the four seem one which is thrown with the most velocity, and he can pump it in there between 91 to 96 miles per hour. He'll save the best heat for the critical situations, say, like when there is a runner in scoring position and he needs to strike someone out. He also throws the two seam fastball, and this is slightly slower and sinks down and in towards a right handed batter when thrown by a right handed pitcher. The two seam fastball is ideal for inducing ground ball outs. If you've got a runner on first and it is an ideal double play situation, Zack will try to cause the batter to knock that two seam fastball right at his infielders, and get that double play.
Junk balls, or curve balls? Ol' Zack has those, and they are good ones. While with the Dodgers a team facing
Clayton Kershaw
one night, and then Zack Greinke the next night would be completely worn out with the heat and those breaking balls. Nobody has a better curve or slider than Kershaw, but Greinke has finer control than almost anyone else does with all of his pitches. Like Kershaw, Greinke throws the curve ball at a couple different speeds, there's the faster one and the slow lollipop curve. This all said, Greinke's slider is the best strikeout pitch for him. He gets 51% of his strikeouts on that slider.
Zack's pitching style and assortment of pitches combined with his superb strikeouts to walks ratio puts him in a tight comparison to none other than king Felix Hernandez. Hernandez is much the same sort of pitcher as Zack, and they're running a nice tight race towards MLB immortality. Like Hernandez, Zack Greinke also throws a cutter and a change of pace, but Greinke isn't a change of pace artist as is Hernandez or Cole Hamels, Greinke is most effective with his superlative control, his fastballs, and his breaking pitches.
A very cerebral and intelligent man, Zack Greinke approaches pitching as a sort of scientist. He's well known to study advance scouting reports extensively. He's a complete athlete, Sir Zack Greinke, he'll beat you with his physical ability, and with his mind.
Zack Greinke and a struggle on the field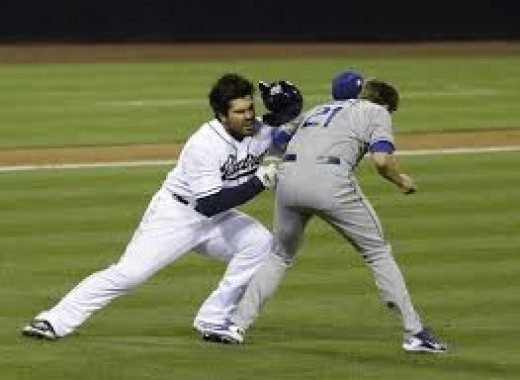 The struggles of Zack Greinke
I mentioned up top how Zack Greinke makes Major League Baseball, one of the toughest sports on the planet look easy, but that this was all deceptive. This stuff is not easy for Zack Greinke, We're talking about a man who can pitch so well he's one multiple Cy Young awards for pitching, so how can this be hard? Well, have you ever imagined yourself regularly performing something for two or three hours at a time in front of forty to fifty thousand people? That's just the numbers of persons who may be present physically to watch Greinke perform, that doesn't count the millions who may be watching at home on television. A Major League Baseball player has his every single move scrutinized by the American mass media, and then there are those who are watching overseas too. Also watching every breath you take during a game are the coaches, the other players, the family, the friends. The pressures of all this are something someone as thoughtful as Zack is - it can be nearly unbearable.
Zack Greinke suffers from social anxiety disorder. There's nothing really so disordered about it, the pressure to perform can be crushing, and for Zack, it was at times. He's walked away from baseball. He just up and left. Social anxiety isn't always about the thousands or millions of persons watching, it can cause misery to someone in a group of three persons. Zack used to have great difficulty even among his team mates. If the 2015 season showed us anything though, it is that Greinke is recovered, and back on top of his game.
Zack Greinke signs with the Arizona Diamondbacks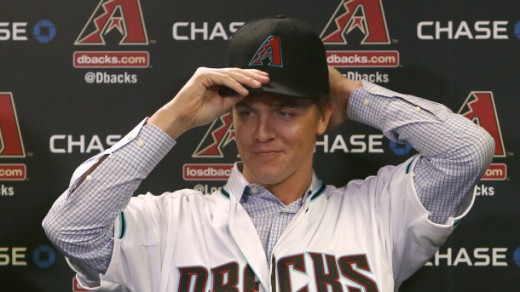 Ultra Competitor, Zack Greinke
Zack Greinke makes a lot of money. He does not, however, play in the Major Leagues to make money. Greinke is a guy who's walked away from more money than the most of us could ever imagine. He's walked away from millions and millions of dollars offered him to play baseball in places like New York City, or Boston. His distaste for interviews is nearly legendary. Yes, Zack put on quite a good show in Los Angeles, but he walked away from huge money there to go to smaller market Arizona.
Zack plays baseball because he lives to compete. He could have been a professional tennis player, he could have been a professional golfer. He no longer toys with those sports even for fun, because Zack lives to compete against the best there is at a sport, and for no other reason. Why waste time playing golf when you aren't competing against the best golfers in the world? This is how Zack thinks, and this is what makes him one of the finest starting pitchers in the Major Leagues today.
So what is next for the man who's already won a Cy Young award, and has come back from so many personal struggles? Hopefully, a lot more baseball. Zack has had six seasons of over 200 innings pitched. He's had five seasons where he struck out more than two hundred batters. Twice the great Zack Greinke has led the league with the lowest earned run average, including a sterling 1.66 ERA in 2015. Don't be too surprised if Greinke doesn't throw a no-hitter and win another Cy Young going forward in 2016. I wish him the best, and so should you, and baseball lovers everywhere. Thanks for reading.